If you haven't already, it's time to implement Google Analytics 4 (GA4) on your website.
Our understanding of this new tool has changed a lot in the last two years, but one thing has not changed. GA4 will replace Universal Analytics, which will no longer process new data in standard properties beginning July 1, 2023.
It's vital to run GA4 simultaneously with your existing Universal Analytics as soon as possible in order to collect data. The uncomfortable truth is that you do not need to understand this new tool to get it started.
What do you really need to know about GA4?
It's an entirely new tool
If you take a look under the hood of GA4, it is visually much different than Universal Analytics. The systems were built differently, and data does not transfer.
It will feel bare bones
Marketing professionals are used to the abundance of data housed within Universal Analytics. There was so much data going unused. This is a much cleaner user interface.
Labels have evolved
All of your data is still there but naming conventions have changed. It's more flexible and highly configurable, but initially very confusing. For example, Views are now called Streams.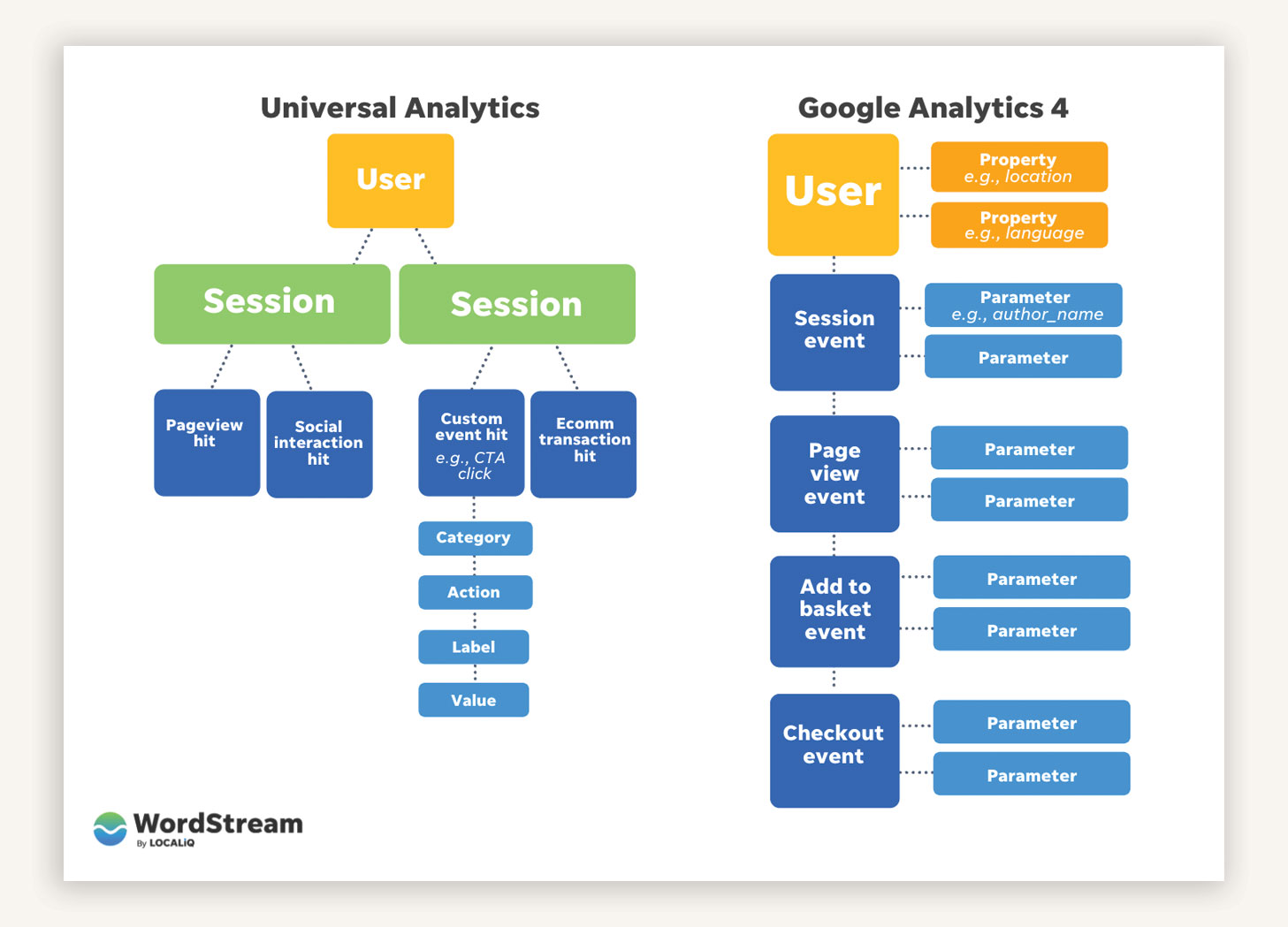 If you do not have an agency partner helping you with this transition, our senior digital analyst, Nick Bosch has created this quick guide to help your team setup GA4 using Google Tag Manager.
How to quickly setup GA4
Our recommendation to quickly get started is to utilize a G tag similar to events within Universal Analytics. Or, you can run it directly through Google Tag Manager.
What's Next
As real-world use cases evolve, our team will share insights and best practices with our clients and community.
If you're interested in a free consultation, schedule a meeting below, or sign up for our monthly newsletter to stay up to date on the latest industry insights.
This article was updated May 17, 2023.