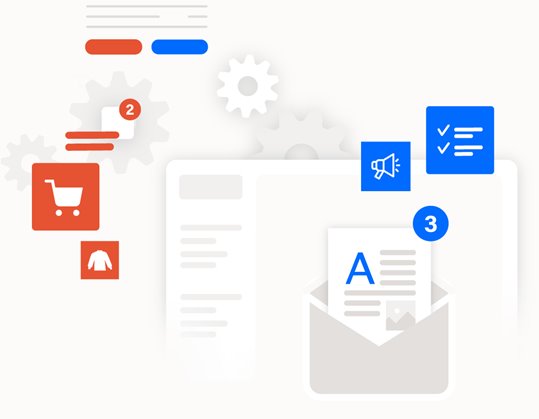 Turn trust into revenue with email and SMS marketing
Well-used email and text (SMS) marketing automations are a thing of absolute beauty. They serve customers, connect with prospects, and streamline data management. It's a real win, win, win.
This powerful combination is quick to start and easy to scale.
While list building can be a hassle, building and leveraging these channels is vital. The right medium can significantly improve the customer experience — no matter the size of your audience.
Build a community
Get more opens, clicks, and sales by leveraging email and text automations. Create a more robust and personalized experience, one message at a time.
Top Email & SMS Marketing Tactics Include:
Product & Service Updates