Early on, almost all ecommerce and product-driven websites need to invest in paid digital advertising. But, if done correctly, the outcome is well worth the investment.
For Callisters Christmas, this was (and still) is.
Buying customers with paid advertising
After Callisters Christmas created an online store, they knew they would have to invest in paid advertising to reach users. Their website went live in September, and as you can imagine — Christmas is their season. So with only a few months to make a big splash online, our team swiftly created paid ad campaigns across several ad types; search, display, and Google Shopping.
We took those first two months to A/B test each type of ad campaign. Google Shopping was the undeniable winner. With a steadier and more scalable ROI, most of the investment was in Google Shopping by the time we reached December.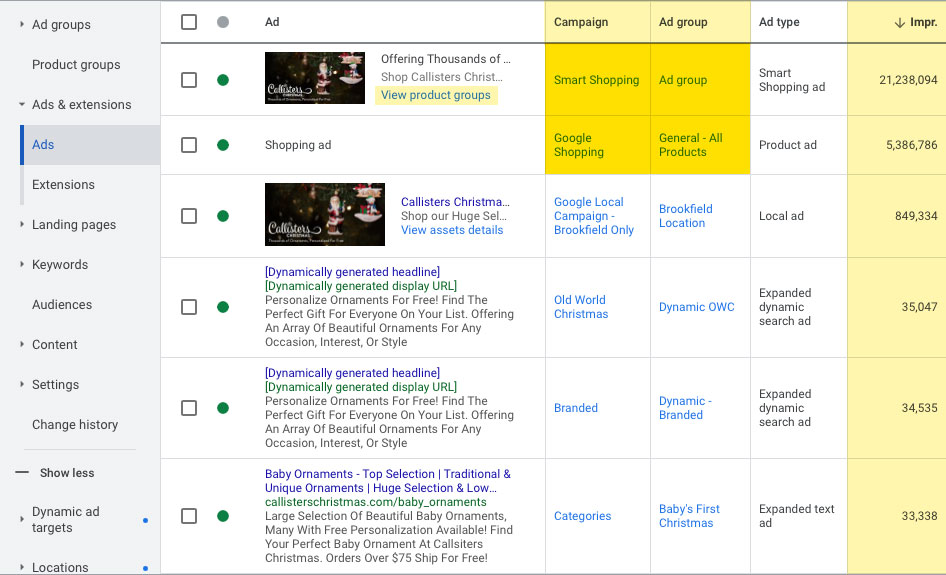 Setting up your Google Shopping Ecosystem
If you are selling online or considering it, you must discuss Google Shopping. Shopping ads are delivered differently than typical search or display ads — and their setup is more complex too.
Spending trends are pushing towards holistic ecommerce experiences. These experiences are also now served on the main SERP results. To take advantage of these ad placements, your website and product feed must be set up correctly. Of course, there are the required fields such as price, title, link, and images, but we highly recommend that you take advantage of the entire suite of available listing options. Offering as much detail as possible will give you a competitive edge and increase ad placement in related search queries.
Google has spent a considerable amount of time evolving its shopping experience to compete with Amazon. Having a holistic product listing is just step one.
To optimize your ad placement, Google considers the entire shopping journey a shopper will experience and will rank it accordingly. Your product must be purchasable and shippable directly through your website's ecommerce platform.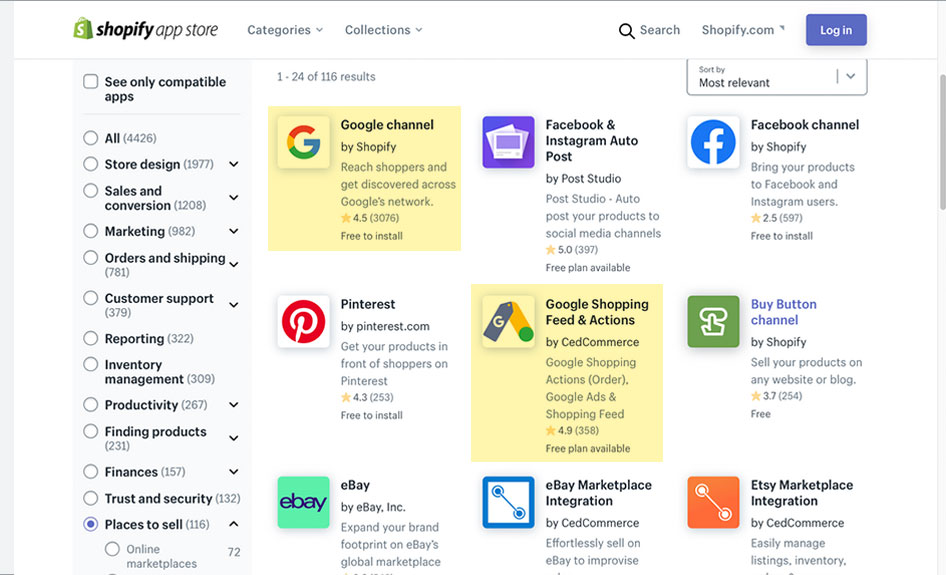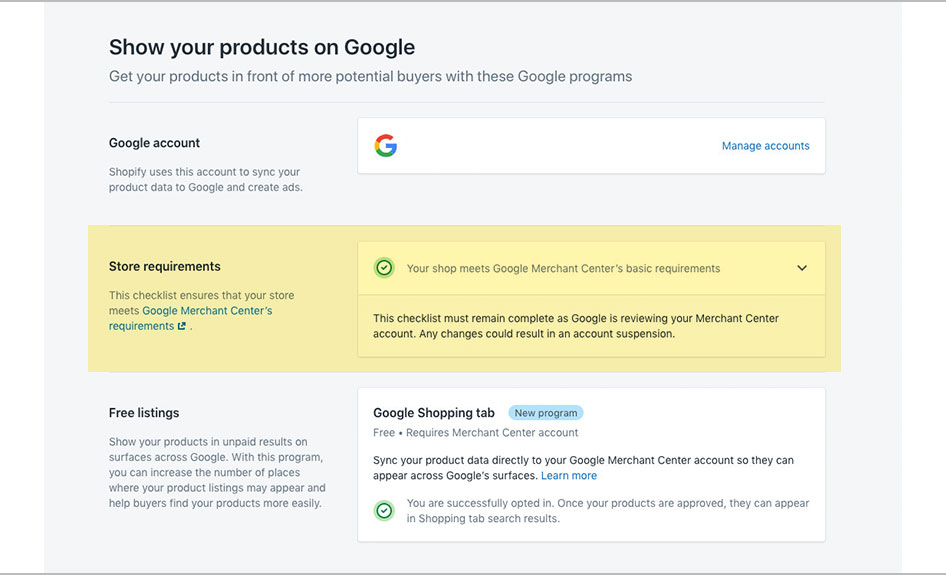 Integrating with Shopify
We love leveraging technology. When we had created Callisters Christmas's online store, we had chosen to use Shopify as its ecommerce platform. We knew Google Shopping might be in our plans for promoting and scaling the site, and Shopify's Google Shopping integrations would simplify how their team managed their listed products.
The Shopify ecommerce platform also allows more robust options for sales promotions and discounts across product types. This information can also be fed into the PPC data structure if correctly set up between systems.
👆 We can help with that
Growth by the numbers
Paid advertising is essential to your long-term growth. For Callisters Christmas, each year brings additional revenue and market reach. These strategies have evolved this seasonal pop-up shop into a national brand.
Google Shopping drove

51%

of all site revenue that first year

Site revenue doubled year two with Google Shopping driving

72%

of paid conversions

By the end of year five, Google Shopping drove over

9 million impressions

(7x more than year one)
If you're interested in learning how running paid advertising through Google Shopping may help your business, please contact us to schedule a meeting to discuss its opportunities.