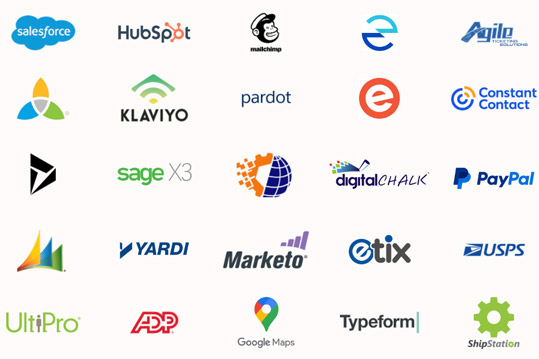 Integrate all of your programs easily and securely
Seamless data management creates a smoother customer experience and improved process efficiency — creating productivity at all levels. Whether you're connecting different platforms or consolidating existing ones, integrating data and managing your APIs can be a time-consuming, overwhelming process.
Most of our clients require the integration of a few different systems and rely on our experience to simplify and expedite the process. Over the years, we've worked with a number of different B2B, B2C, and DTC tools.
Making seamless data sharing a reality one field at a time
Connect and transfer information between applications and platforms to access data quickly and securely. Your team — and customers — will thank you.
Integrations can often solve data challenges for:
Tickets & Event Platforms