Evolving and improving your site's user experience always adds value — especially if you are hosting, manipulating, and delivering large amounts of data to your visitors.
One crack in the foundation can bring down the entire system.
Optimizing High-Volume Travel and Tourism Data
Destination Door County (DDC) is a travel and tourism organization dedicated to showcasing the best of Door County, Wisconsin. Their website is visited by over one million tourists looking to book their next getaway.
Their business directories host an A-Z listing of lodgings, dining options, recreation destinations, art studios, shops, services, activities, wedding venues, and meeting locations. Directories also include individual details, images, and travel information, i.e., lots of data.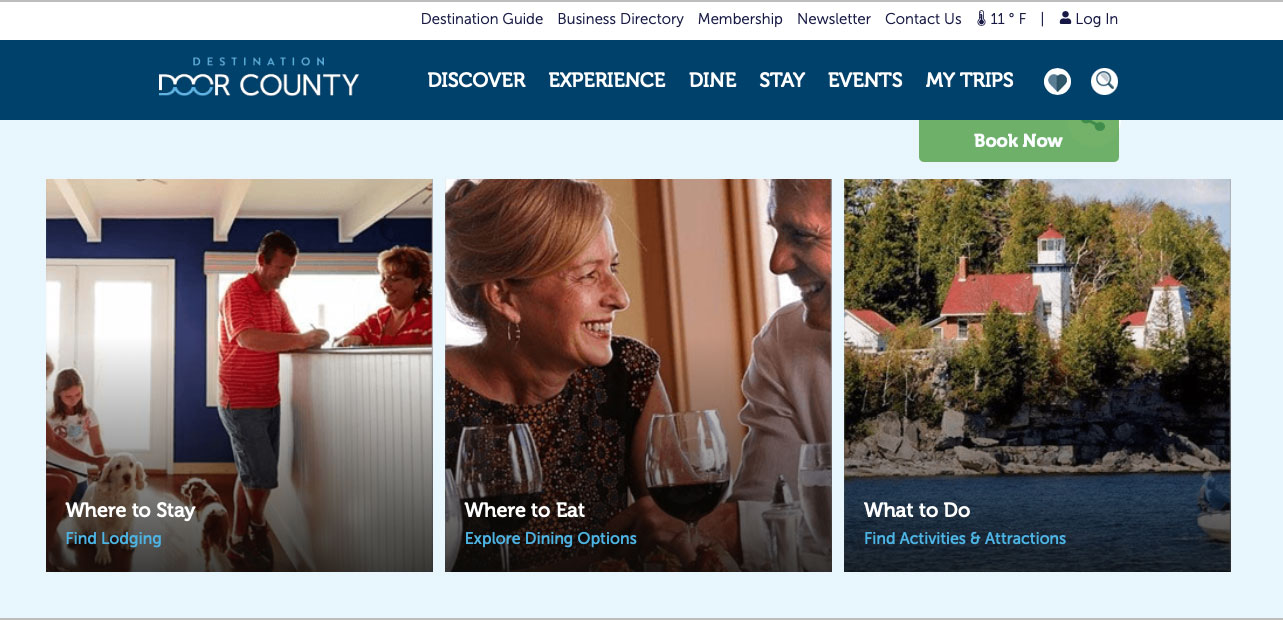 Identifying Pain Points
Their old Destinations Meeting Management (DMM) system was becoming expensive, and they needed to transfer and rebuild their directories and booking processes. This was also a time to improve the user experience. From a visitor's perspective, data filtering was not intuitive, results were confusing, and the page rendered slowly. Everything felt disjointed — and it was.
Redesigning Data Delivery
Their old system used partial APIs. Meaning some of the styles were fighting one another. Because of this, the overall look and feel of the directory needed to be redesigned and simplified. We transitioned from JavaScript to React JS and worked with their CMS/DMM partners to manipulate data points and minimize page refreshes. We did this by rebuilding the entire system as a self-contained app, allowing for seamless data processing behind-the-scenes.

Over 10,000 data sets were managed to ensure travelers could discover the best of Door County during this vital stage of travel consideration; what to do, where to stay, and how to book.
Developing Umbraco-Simpleview Integrations
On the backend, there was a significant push to clean data fields and sync processes. To say this process took some time is a gross understatement; inline data had to be pulled and replicated and fields had to be rerouted, relabeled, and tested across both databases.
Pro Tip: You never fully know what to expect when working with third-party databases. Be sure stakeholders and product experts can talk through needs before diving in. Otherwise, assumptions are made. Individual contributors also may not be as tech-savvy as anticipated, so it's best to put extra time during kick-off to strategize.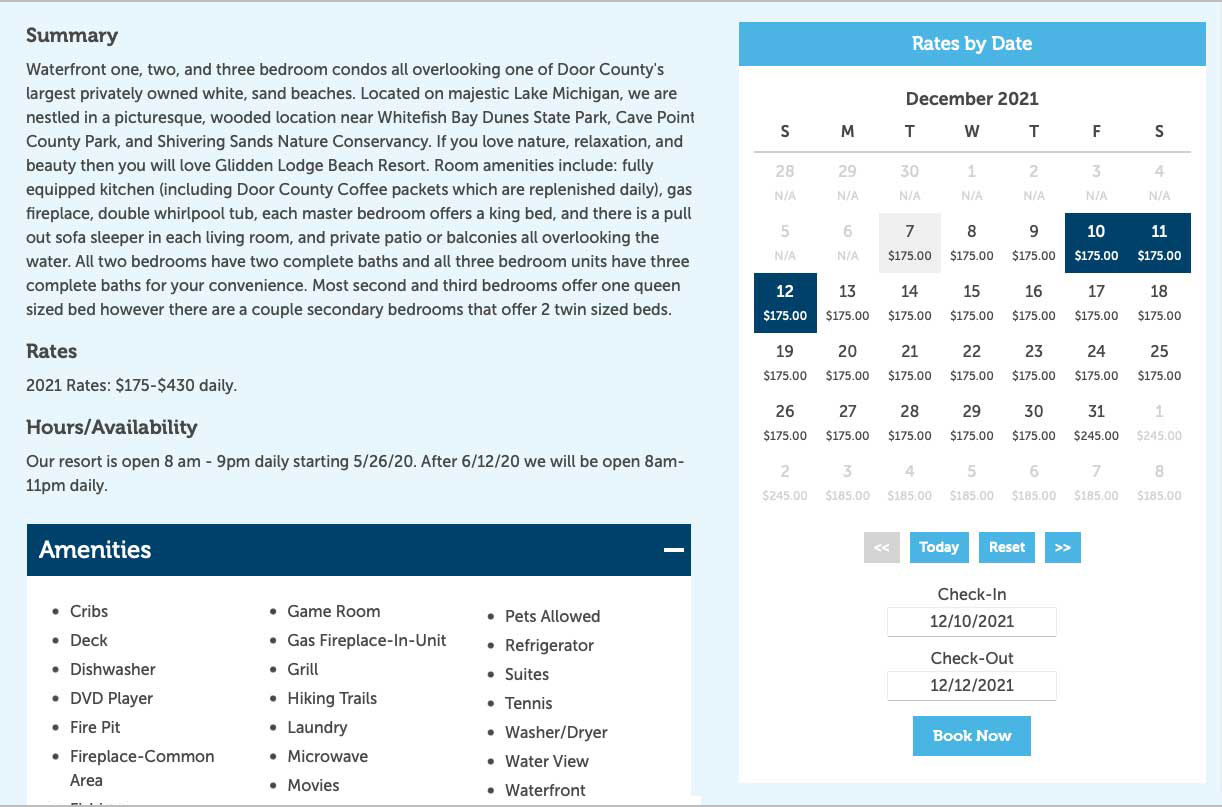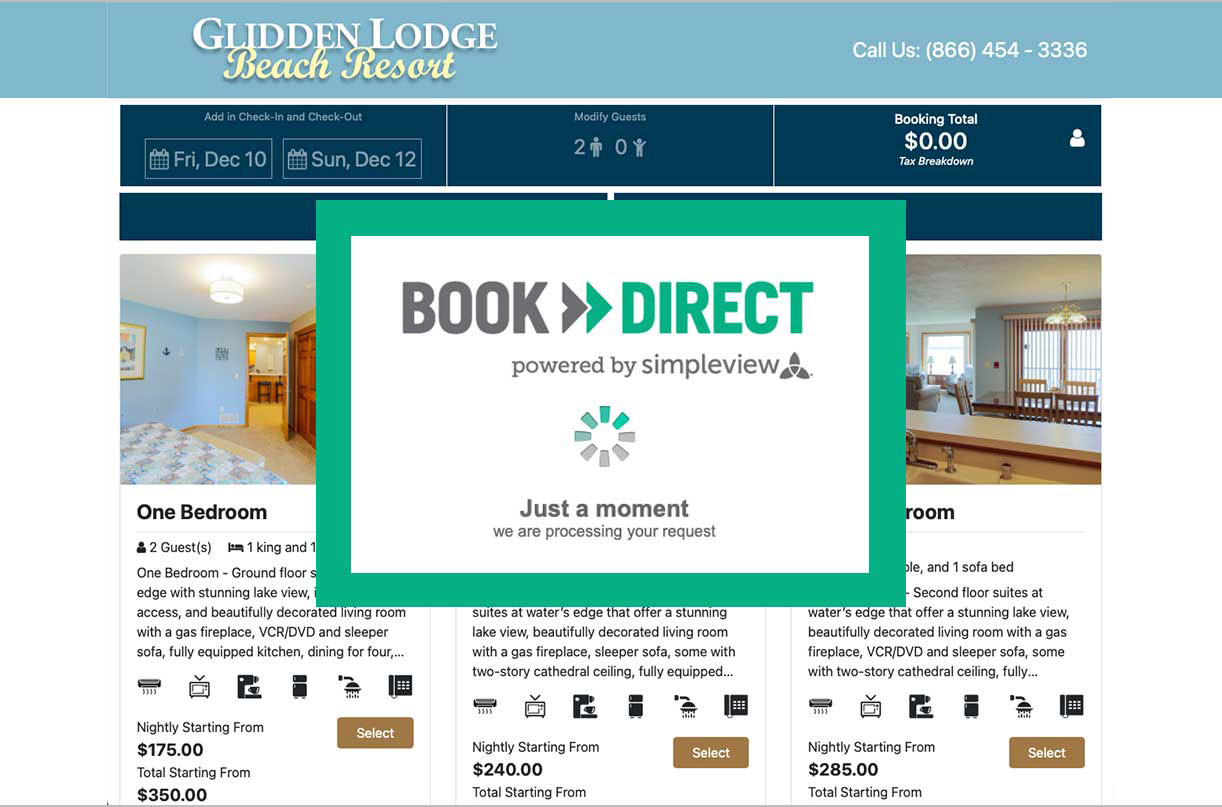 Future Proofing
During this rebuild, our project managers were aware of our client's long-term plan of changing their CMS platform. This meant that our team had to make sure that data integrations would be future-proof. As a dedicated partner, we want to make sure that any and all improvements to our client's website would be a long-term solution.
If you're interested in hearing the details of this data management story, please contact us to schedule a meeting to discuss maintenance and support services.