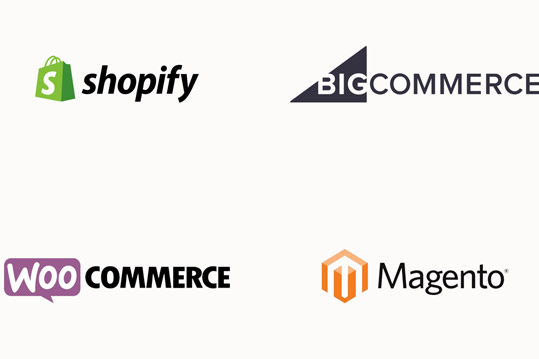 Ecommerce stores built for your business
Create a storefront that offers integrated point-of-sales and digital marketing automation. Based on your product, distribution plans, and business needs, we can help you choose and implement the best platform for your sales, operations, and customer service teams.
Though we are platform agnostic, we often work in these top platforms:
Shopify
BigCommerce
Magento
WooCommerce
Streamlined publishing & organization & workflows
Our team of developers, designers, and ecommerce strategists will help you reach more customers, drive revenue, and build customer experiences that fuel growth.
Implementing an ecommerce platform often includes: