Fun-filled 404 pages are in the news again as users stumble across Wendy's 8-bit minigame, Burgertime.
A great 404 page demonstrates a brand personality. It ties into your products or services. It re-engages your visitors and encourages them to continue exploring your website, increasing conversions, and boosting revenue.
A thoughtless or undeveloped 404 page can aggravate a user and cause them to exit your website completely.
Use the space to showoff your company's fun, goofy, clever, or off-kilter side—just be careful not to go too overboard. Being lighthearted can help alleviate a user's frustration after they or your website made a mistake.
*we add a /banana to the end of website's URL to view its 404 page
A few samples from our web design clients
We love to collaborate with our clients to create engaging and attention-grabbing 404 pages that excite users and draw people back to the site. Here are some of our favorite 404 pages that we've created.
Lowlands Group
A collection of Grand Cafés and Taverns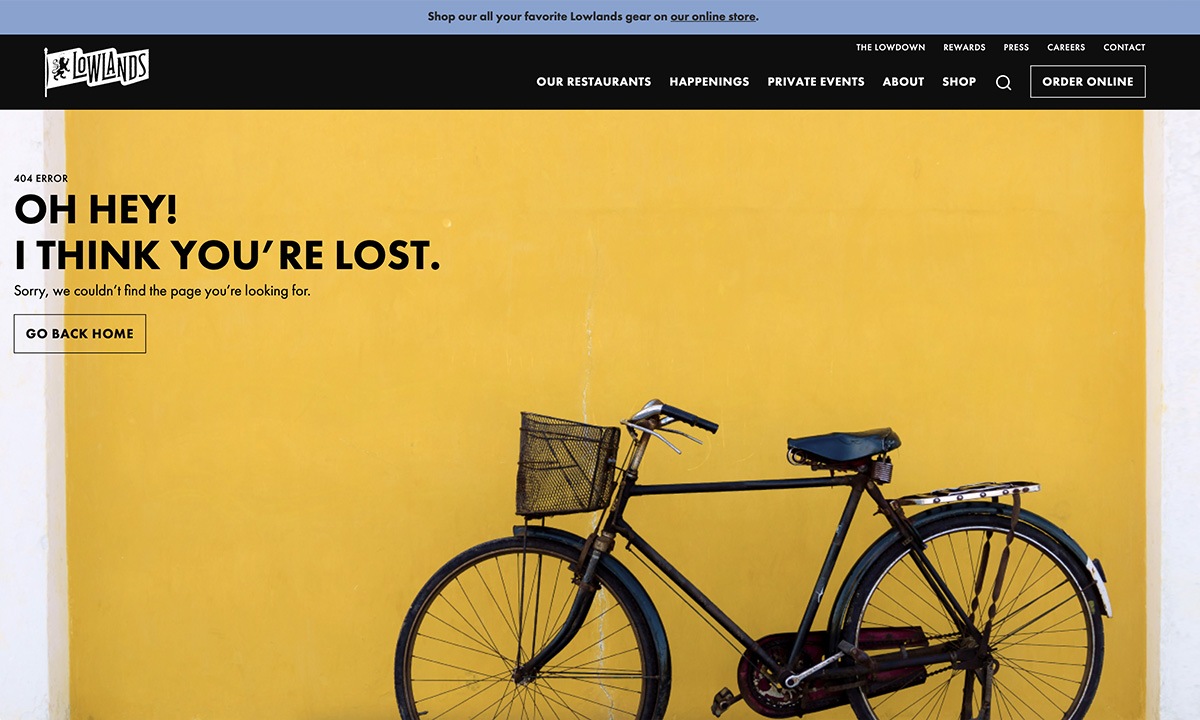 Skylight Music Theatre
50-year old stage for musicals and operas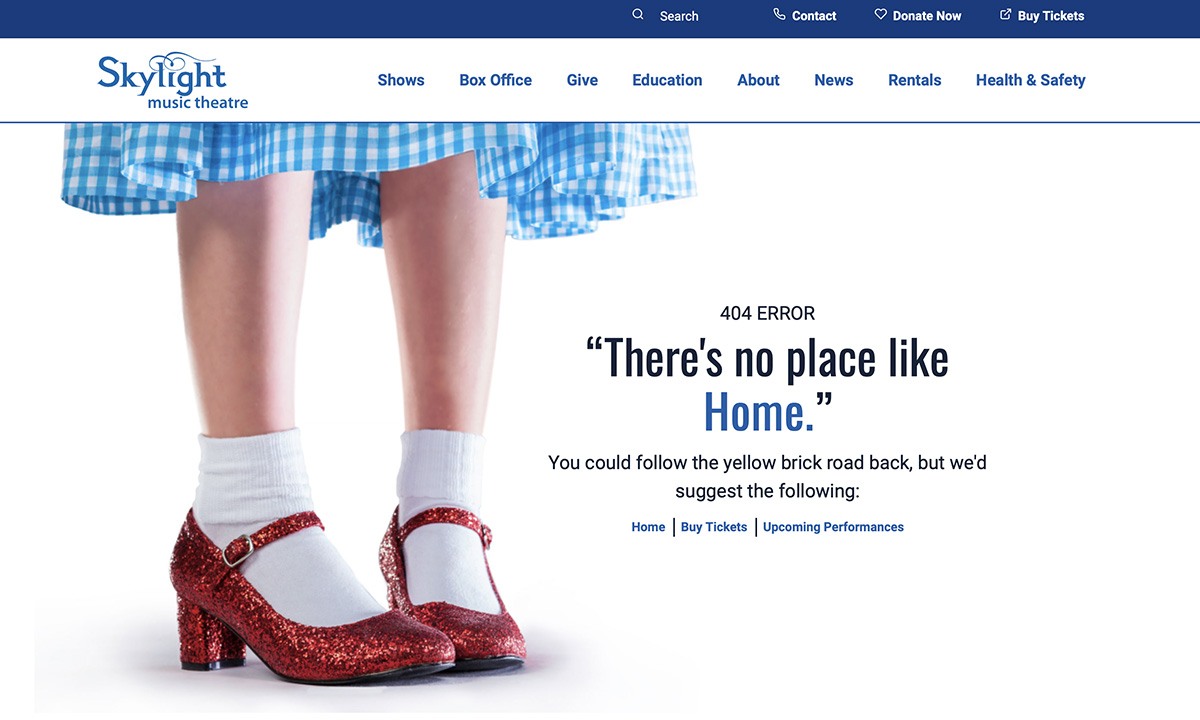 Wristband Resources
Bulk wristbands and lanyards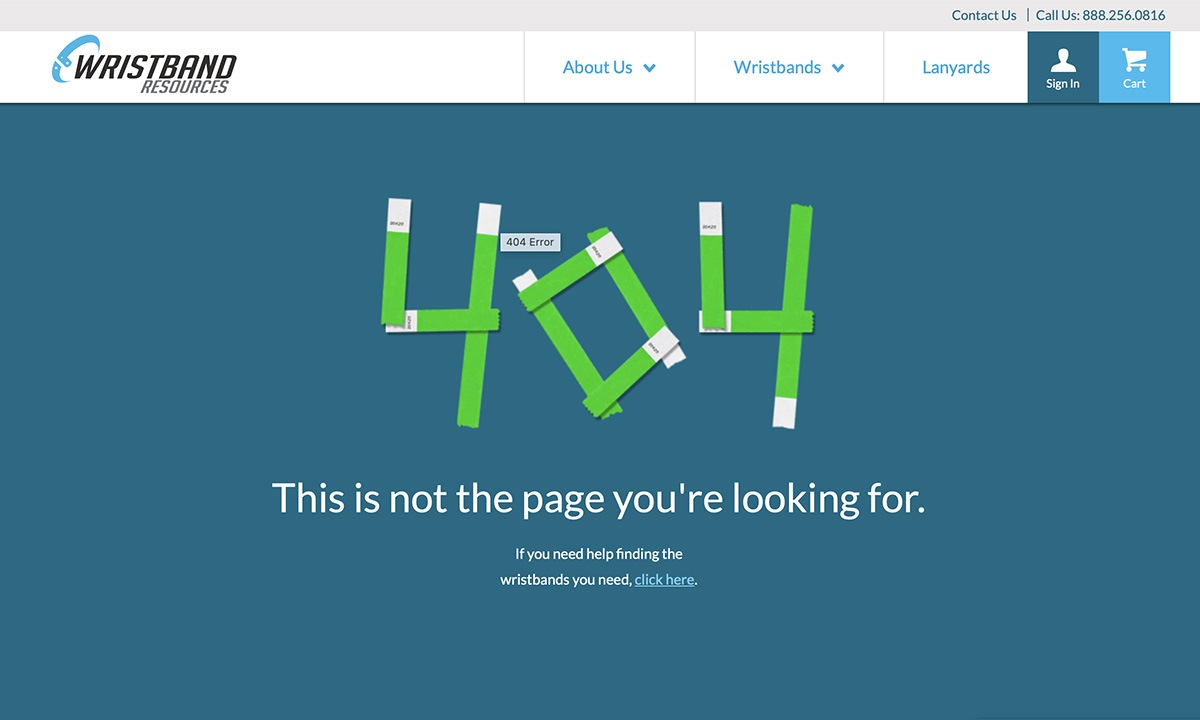 Concurrency
Business management & IT consulting firm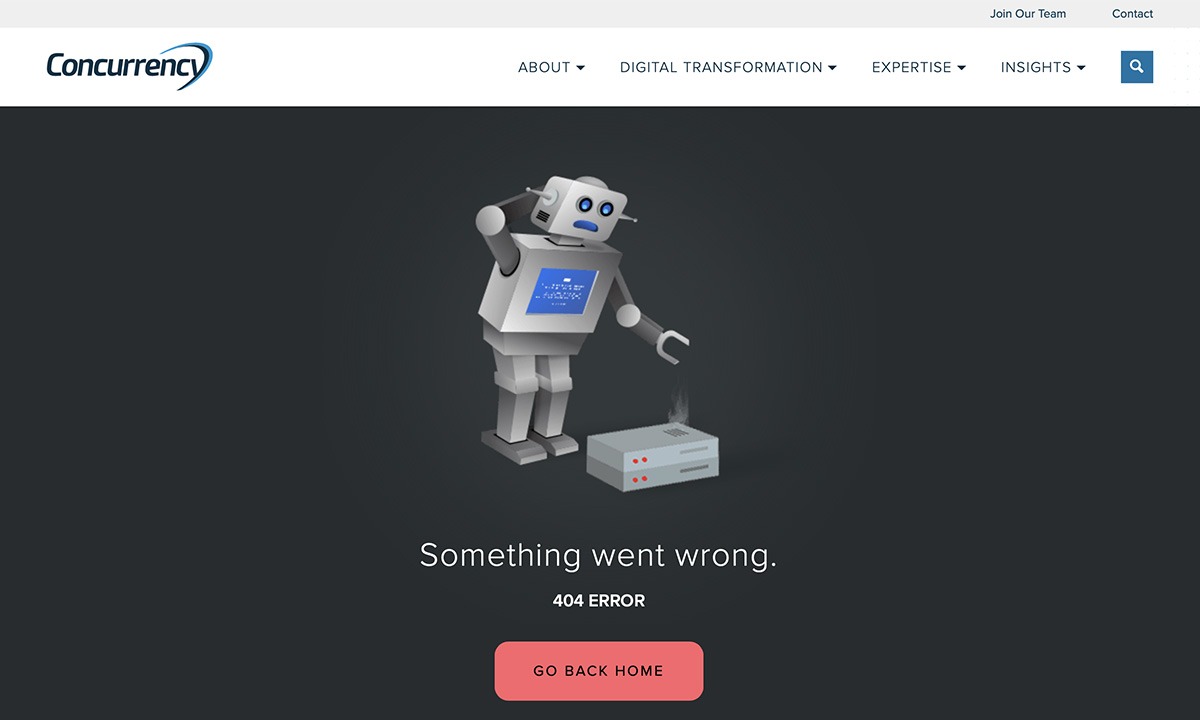 Wells Vehicle Electronics
The parent company of several leading automotive brands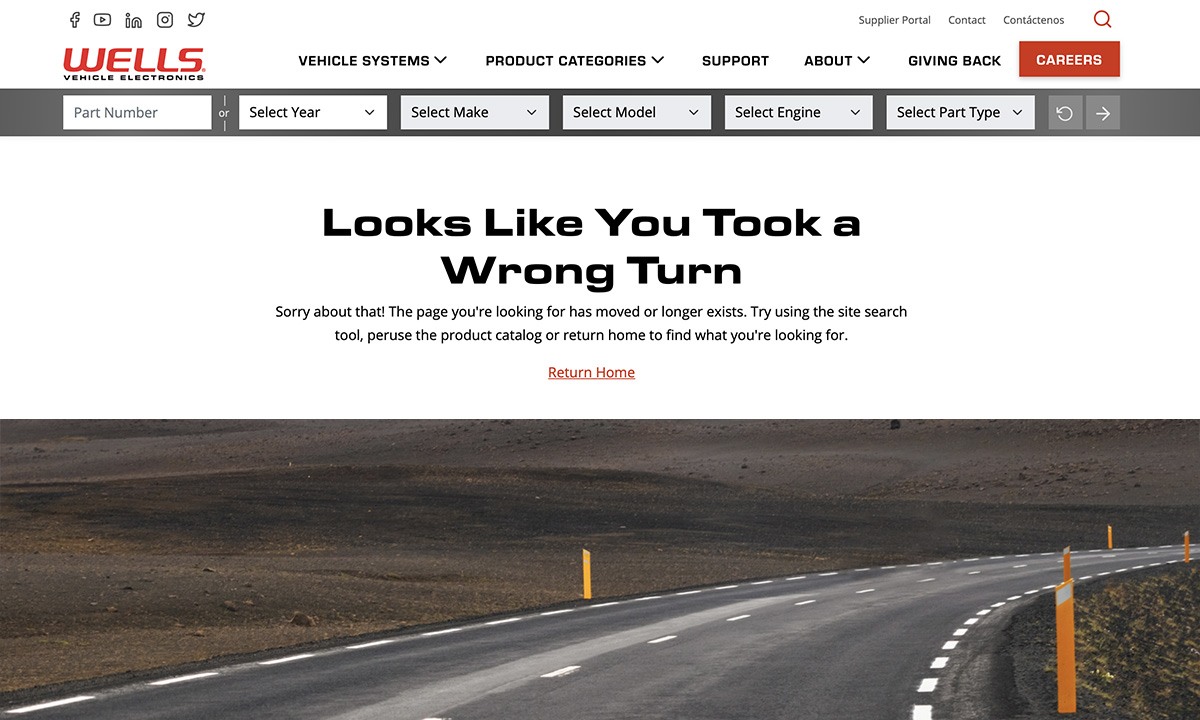 Lakefront Brewery
Spacious brewpub offering bar bites and beers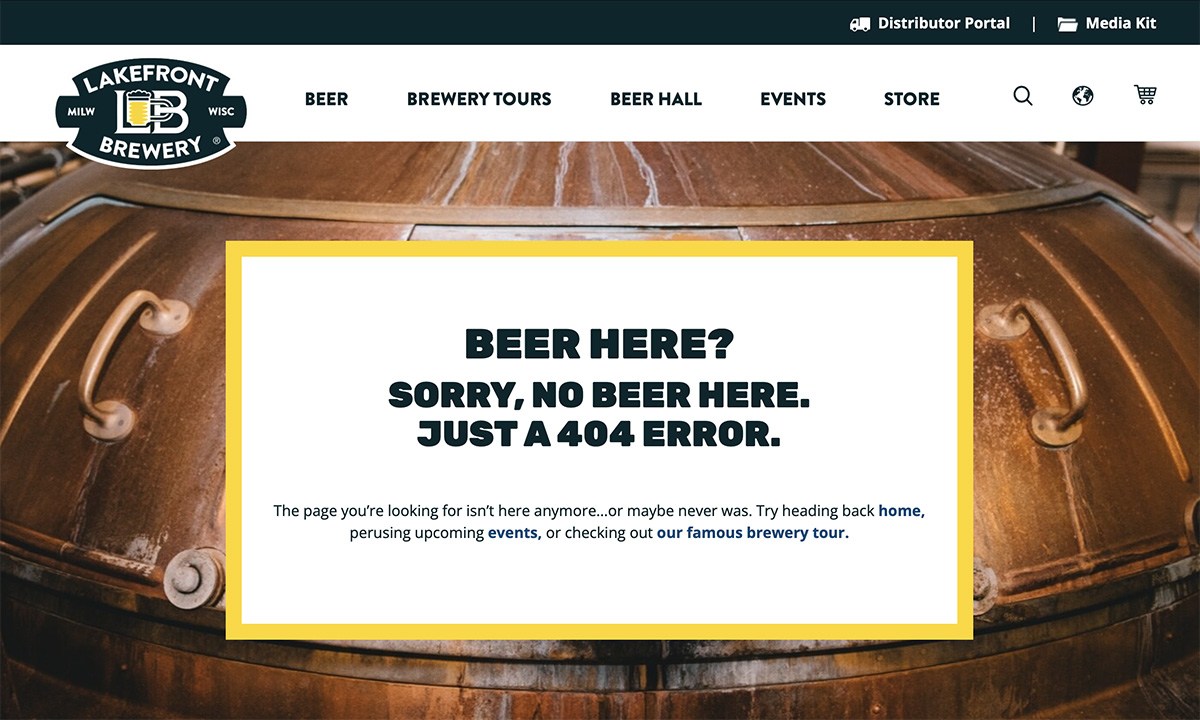 Other fun favorites
Here are four more examples of 404 pages that we didn't create, but love anyways.
Custom 404 error pages don't have to be boring, even if we hope users won't see them. With a little creativity, they can serve as brand collateral and bolster your online marketing strategy. These examples use everything from humorous text and custom illustrations to games and other interactive features to turn a broken link into another touchpoint for the brand.
While a 404 page can be a great branding opportunity, it's important to note that silliness is not always the best idea. It's important to think of your end user when designing your page and to make sure it'll speak for your brand and to your users.
If you're interested in redesigning your website to include a fun and brand focused 404 page, give our experts a call at (414) 347-1866 to discuss how we can help you build a digital experiences that will help your business connect with your market.
This article was initially published on October 31, 2018 and updated April 20, 2022